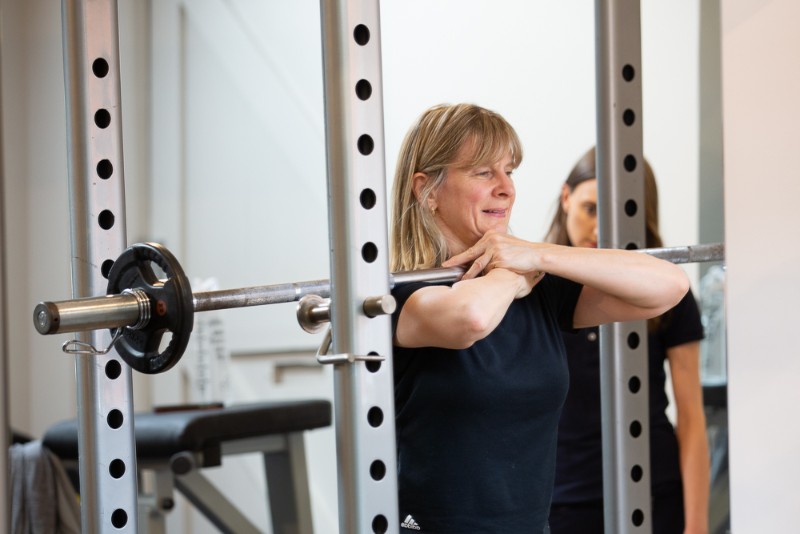 One to one Exercise / "Personal Training" VS Group Exercise Classes
If you want guaranteed results in the most specific, safest, most effective, fastest way possible, one-to-one training is undoubtedly the way forward.
That's not to say group exercise sessions are in any way "bad"; indeed for many people having a social aspect to at least part of your exercise regime/lifestyle is highly beneficial.
(In fact, our experience shows us that there are 3 key elements to an effective, well-rounded and sustainable exercise regime - you can find out what that is here).
People do get confused about the relative benefits of one-to-one and group exercise, here are a few things to consider with both:
One-to-one
Delivers faster, more specific results

Fully personalised and designed around you and your body

Structured, progressive and targeted

The safest way to exercise

Will be adapted to your needs on any given day (e.g. lower energy days or being in some pain or discomfort)

"You time"

Can be flexible in terms of time; rearranged if things change

Suitable for all levels of fitness

Focus of proper technique

Better at developing specific aspects of fitness - e.g. strength and flexibility

Build a relationship with your coach who will encourage and support you

Educational

Provides a high level of accountability (group sessions are easier to skip!)
Group Exercise
Great social activity but…

For some, groups can be intimidating

One-size-fits-all - people worry if they'll be able to keep up or it could even be too easy!

Often require a certain level of fitness or proficiency to start

At a fixed time

Social aspect can be great fun

Often more "general" fitness benefits, like muscular endurance or aerobic fitness (which are not necessarily the most important for all-round health or changing one's body shape)

Mainly self-paced; i.e. you can "hide"...or you could be over-doing it

Less personal attention and therefore less focus on safety and technique
We are based at our private studio near Stratford-upon-Avon, though also work with clients at their homes and online.
If you would like more information or to get started, call 01789 450141 or email info@motustraining.co.uk