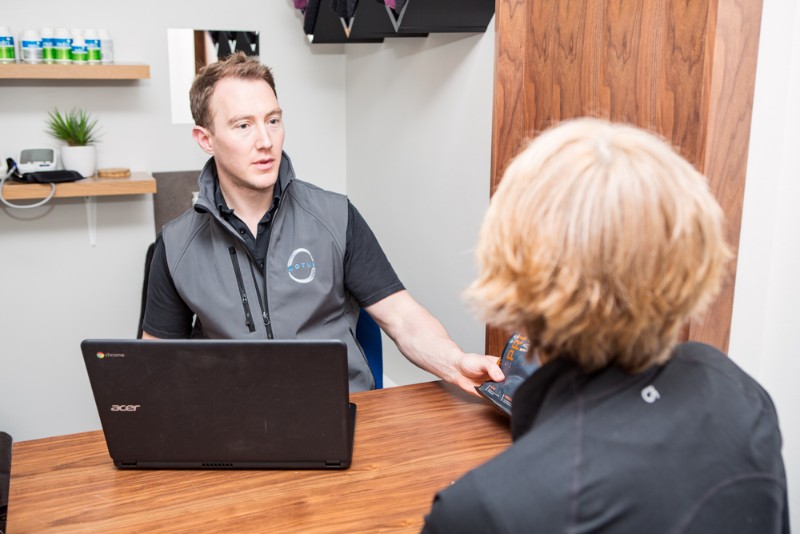 Initial consultation
When you book a consultation, you will need to fill in a health questionnaire. It has a range of questions around your current state of health, past history, as well as your lifestyle and eating patterns. This will provide us with the necessary background information about you and enable us to have more time during the consultation to discuss what is most importnt. The initial consultation lasts from around 45 minutes to an hour, however we try to be flexible to make sure all your needs are covered. During the consultation, we will:
Go through your questionnaire and talk in more detail about the areas that need most attention to make sure we get to the underlying causes of your health problems.

Establish your health goals.

Discuss your diet, lifestyle and your preferences to come up with a plan that easily fits into your lifestyle and suits your individual needs.

Try to connect the dots between your symptoms and potential underlying physiological and environmental factors that may be the key drivers. This will help you understand what's happening and what is having the most effect on your body.

Try to uncover your relationship with food, as well as your habits, daily routines and your mental state.

Discuss potential nutritional tests, if applicable.

Outline basic strategy to get you where you want to be over the next few months.

Briefly discuss what we believe are the necessary steps to move forward, including key dietary and lifestyle recommendations for your consideration.

Receive supporting handouts that are relevant to your situation to get you started before you receive your full plan.
There is often a lot to cover during one consultation. We may not be able to go through everything but that's why we have follow-up consultations and offer support in between.
Following the consultation:
You will receive a full dietary, lifestyle and supplement plan, as a PDF document.

Receive information about lab tests, if necessary (this would be discussed during your consultation).

Any supplements/foods recommended will be ordered on your behalf and shipped directly to you.
Follow-up consultations
These are usually scheduled in 4-week intervals and take approximately 30 minutes. This gives us an opportunity to go through everything that you've done since the previous meeting, working out what's worked for you and what needs a little tweaking to make sure you are on the right track. If we recommended any tests, the results will be covered during your follow up.
Most health concerns take years to develop, so it is only fair that we are realistic about time-scales. If you've had a particular problem for many years it may take a little time to get to the bottom of it with nutrition. Our main goal is to create long lasting changes that will swiftly become your routine without you even noticing.
By meeting regularly, we can adapt to any changes and move on with time as your priorities and needs change.
Of course, the changes we recommend need to be followed every day for best results. This can be challenging and a gradual process sometimes. We realise that some people may need more support than others and that's why we are flexible and offer support in between consultations. We can agree on what suits you best, whether it is a quick follow-up phone call or e-mail. This is important to keep the momentum going, do any necessary troubleshooting and make sure you know what you are doing to make the process easier for both of us.